WEAR RESISTANCE
A high hardness value is one of the main requirements to obtain a wear-resistant thread guide.
The following graph compares microhardness values, expressed in Vickers units, between Bettini coatings and some other conventional materials.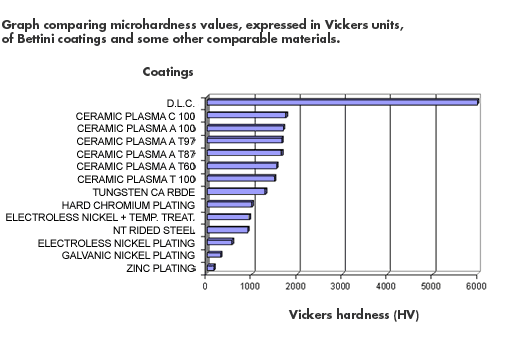 HEAT TREATMENTS AFTER GALVANIC OR CHEMICAL COATING
To reduce weakening caused by hydrogen and improve adherence of chromium or chemical nickel coatings a dehydrogenisation heat treatment is recommended.
The time/temperature cycles are performed in compliance with the standards UNI ISO 4527 for chemical nickel coatings and UNI ISO 6158 for chromium coatings.
Bettini technicians are available for further information on this subject.