OVER 700 PRODUCTS
A complete catalogue of wear resistant precision parts for textile machinery.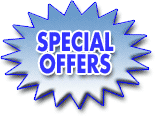 The catalogue includes hundreds of ceramic and metal threadguides for several textile processes, from spinning to weaving and knitting.
Different materials and surface finishings are available for different purposes, i.e. wear resistant, antistatic or low friction materials, polished or satin finished surfaces. We can also supply you with assembled ceramic and metal articles, or plastic components either assembled or moulded. The production is totally guaranteed by our Quality Control Office: besides strict final tests on the finished parts, accurate checks are performed throughout the various phases of the diverse production cycles,.
Clicking step by step photographs , drawings and part numbers, you can look up the catalogue, select the article needed and reach a detailed article data sheet complete with drawing and technical specifications. Then you can send us your respective inquiry directly via e-mail.
The catalogue includes a range of many standard and most common articles. If you don't find what you are searching for, please ask directly to our sales department. Our production is in fact highly focused on tailor made articles, both for machinery manufacturers and, in many cases, end-users who wants to make adjustments according to their own needs.