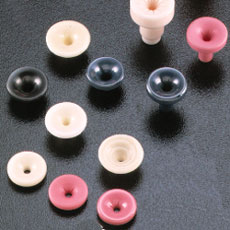 NAVELS FOR OPEN END SPINNING MACHINES

The navel is one of the most important elements of the Open End spinning machine, located inside the SpinBox. Bettini manufactures these thread guides with special attention to the geometry and surface characteristics, which guarantee optimal operation.
The navels are constructed in alumina with various percentages of purity, and also in silicon carbide (SiC) for more heavy-duty applications, to avoid overheating of the thread guide and yarn being processed.

These articles are not available in the catalogue, but can be ordered on request or specifications of the client. For further information, send an e-mail or contact us directly.